The Laboratoy of Nano-Optics becomes a member of Cµ, the Center for Micro- and Nanochemistry and Engineering of the University of Siegen
---
Kick-off ERA-NET project on fiber-based planar antennas for biosensing and diagnostic. See related call.
---
Our new PhD student Haritha received a PhD Fellowship from the House of Young Talents. Congratulations! 
---
High-quality plasmonic nanocones having tips with single-digit radius of curvature can be reproducibly fabricated. See related article.
---
A flat optical nanoantenna capable of beaming light emitted by a single molecule has been studied theoretically and experimentally. See related article.
---
Our work on ultrabright single-photon source on diamond with electrical pumping at room and high temperatures published in New Journal of Physics
---
Diamond-based light sources will lay a foundation for quantum communications of the future, MIPT Press Release (05.08.16)
---
Our work on planar directional antennas has been recently presented at CLEO:QELS 2016
Nano-Optics Laboratory
The Nano-Optics Laboratory consists of about 100 m2 of temperature stabilized lab space, and is equipped with 5 research-grade optical tables and instrumentation to perform nano-optical experiments.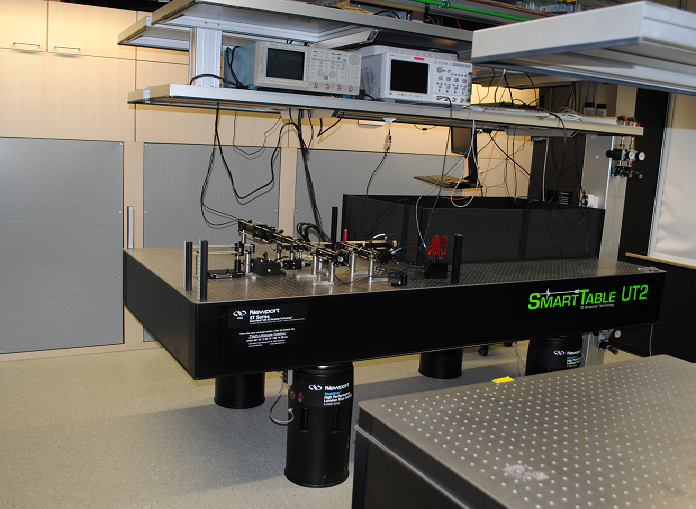 Information on safety regulations
Emergency and first responders
Regulations for Laser Laboratory